Abraham Lincoln
lincoln in pittsburgh
Herewith is a little sketch, as you requested. There is not much to it, for the reason, I suppose, that there is not much of me...
– Abraham Lincoln's sketch for campaign biography, December 20, 1859
1846
Earliest known photograph of Abraham Lincoln
1858
Taken two days before the sixth debate with Douglas at Quincy Ill.
1860
This photograph was taken on the very day Lincoln delivered his Cooper Union address in New York City.
1860
After his nomination Lincoln was asked by Hesler to sit for a portrait. Lincoln replied that he intended to stay near home during the campaign and could not come to Chicago, but if Hesler would visit Springfield, he would be willing to pose and would even get dressed up.
1860
This is a retouched image taken by C.S. German on January 13 or 20, as Lincoln signed a print on January 26th.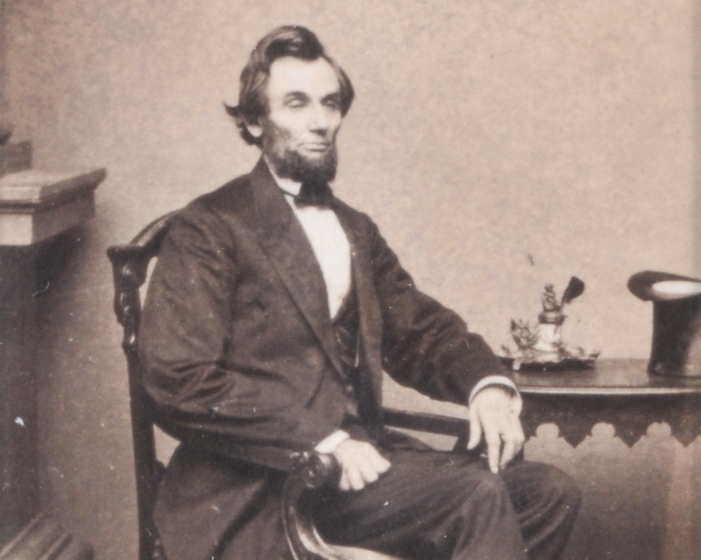 1861
This is one of several poses taken by Mathew BB Brady and his assistant Alexander Gardner on February 23, 1861. It is the first accurate portrait that has been published since he began to grow a beard.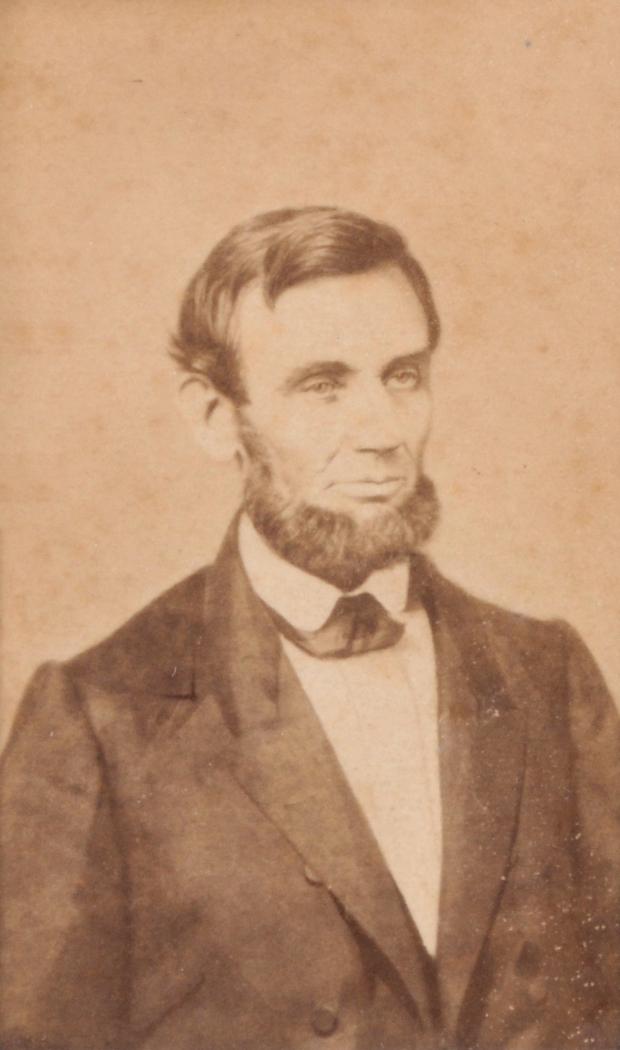 1861
Lincoln inscribed this portrait on October 3, 1861 ― For Mrs. Lucy G. Speed from whose pious hands I accepted the present of an Oxford Bible.
1863
It is said that Lincoln was Alexander Gardner's first client when the pho-tographer opened his studio in Washington. This is one of several photo-graphs taken on August 9, 1863.
1864
This was perhaps the most elaborate sitting Lincoln granted to Brady. He took his son Tad with him and soon the photograph of the two of them together was soon in many thousand homes.
1865
National Inauguration Ball invitation to Mrs. M. M. Grannis.
1865
On March 4, Linclon was inaugurated for the second time. Two days later the photographer Henry F. Warren from Waltham Mass., came to the White House and was allowed to take this portrait.
1865
President Lincoln and his son Thaddeus.